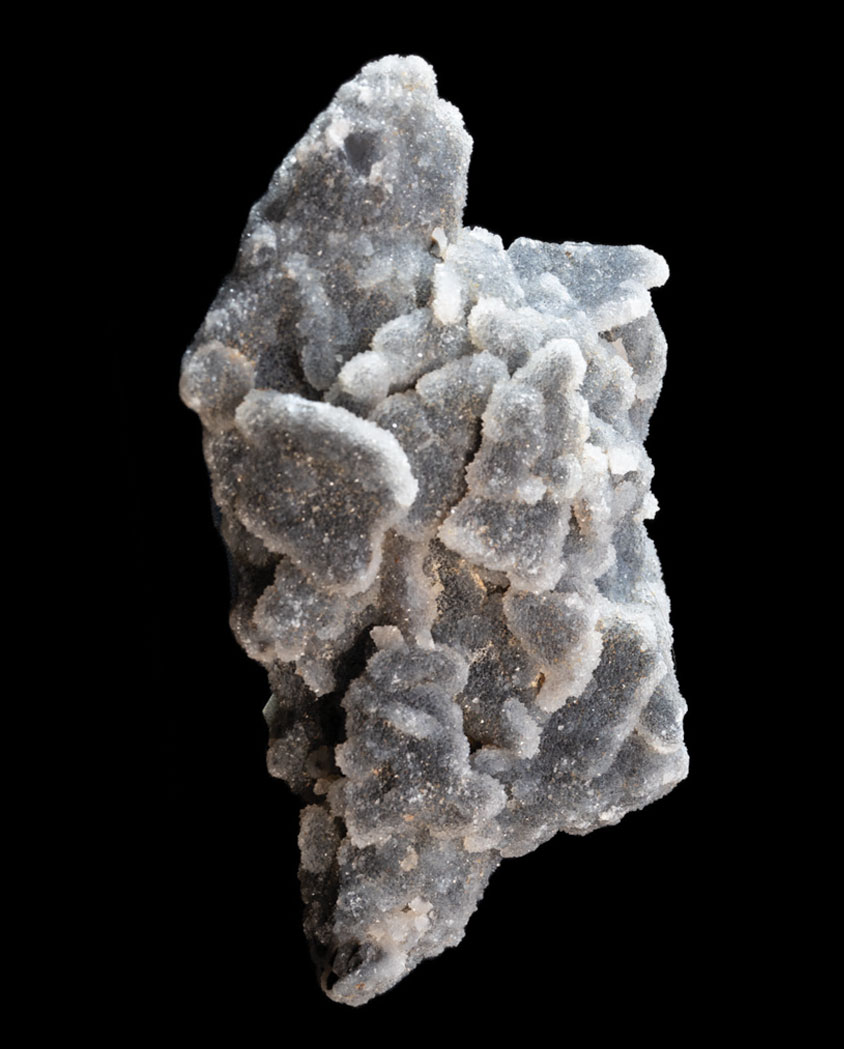 The Culver City Rock & Mineral Club presents our 60th annual Fiesta of Gems show July 8 – 9, 2023. This year's theme is DRUZY
Fiesta of Gems is an annual event to introduce the community to minerals, gems, earth sciences and the art of jewelry making. We offer jewelry making and lapidary demonstrations, jewelry making classes, and children's programs. This event helps to support community programs which introduce, educate, challenge, and inspire elementary students in Earth Science activities and provides donations to the Culver City Boy Scouts, Troop 113, and the Culver City Senior Center.
Free admission
Children's games – Kid's Zone
Door Prizes
Grand Prize Drawing
Over 30 Gem and Jewelry Dealers
Book Sales
Tool Dealers
Date & Location
---
DATE
July 8 – 9, 2023
Saturday, July 8, 10 AM – 6 PM
Sunday, July 9, 10 AM – 5 PM
Location
Culver City Veterans Memorial Auditorium
4117 Overland Blvd,
Culver City, CA 90230
Demonstrations
---
Each year volunteer demonstrators share tips and techniques on a variety of topics:
Stone carving and lapidary skills demonstration
Free gemstone identification for all fiesta of gems guests
Rock-it science, hands-on geologic wonders
Demonstrating various techniques in jewelry making
Space rock expert presenting a variety of meteorites from around the world
Demonstrating the process of cabochon making from preform slabs
Wire wrapping
Bead society membership information
Membership information
Workshops
---
Interested in learning a new craft? The Culver City Rock & Mineral Club is offering a variety of workshops during our Fiesta of Gems show on Saturday and Sunday. The purpose of these workshops is to introduce various ways of using rocks and minerals and share jewelry-related techniques. The workshops are hosted by our talented members and require advanced registration and a small fee. Space is limited so sign up today.
Workshop Schedule
Saturday, July 8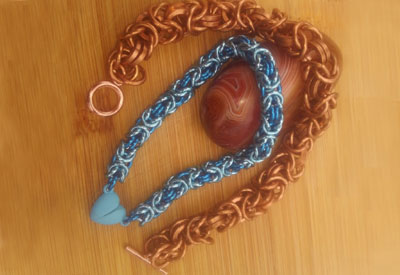 Philip Lahr
Byzantine Chain Bracelet Workshop
Saturday, July 8, 2023
10AM – 1PM
ROOM B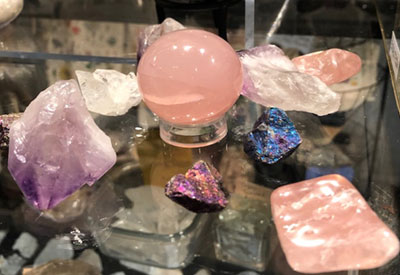 Annaliese
The Healing Ways of Crystals
Saturday, July 8, 2023
2PM – 4:30PM
ROOM B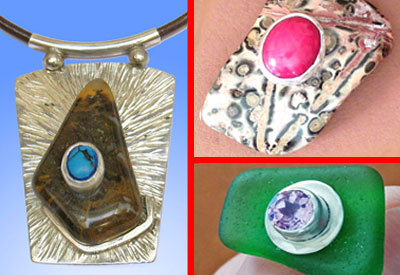 Brad Smith
Stone on Stone Jewelry Workshop
Saturday, July 8, 2023
2PM – 6PM
ROOM C
SUNDAY, JULY 9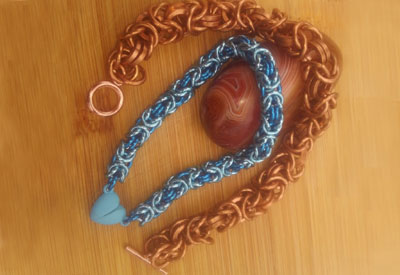 Philip Lahr
Byzantine Chain Bracelet Workshop
Sunday, July 9, 2023
10AM – 1PM
ROOM B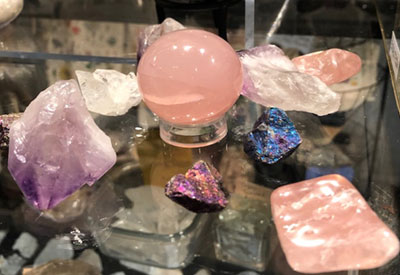 Annaliese
The Healing Ways of Crystals
Sunday, July 9, 2023
10AM – 1PM
ROOM C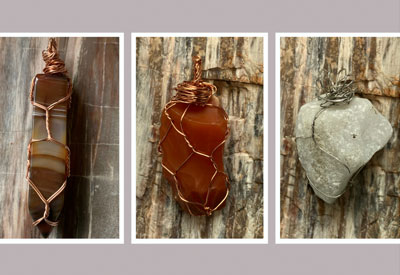 Janice Metz
Beginning Wire-Wrapping
Sunday, July 9, 2023
2PM – 5PM
ROOM B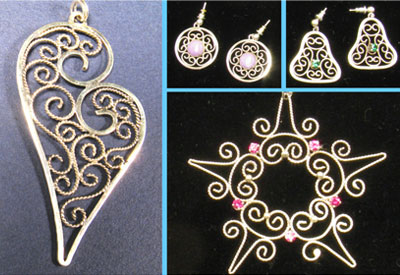 Brad Smith
Filigree Pendant Workshop
Sunday, July 9, 2023
2PM – 5PM
ROOM C
Vendors
---
2023 Demonstrators & Vendors:
Art By Linda Queally
Buddha Gems
Cam's Crystal Gallery
Christopher Anthony
Crystal Monster
Dragon Minerals
Empire Gems Int'l
Fossils Inc
Gabriel Mosesson Jewelry
Gem Trees By Ferdie
Gerard Pope
H&M Minerals
Jade Shaper
Janie Duncan Rock-it Science
JBL Minerals
Jeremy Berg
JPK Studio
Lapis Minor – Patrick Keegan
Lasco Diamond Products
Laserglass Art Corp
Lisa Murphy
Majesta A-Z Jewelry Supply
Mayer Morchy
Miner's Kingdom
Nevada Mineral & Book Co
Pasadena Lapidary Society
Prentiss Campbell
Rock 'N Spheres
Rockbelly Minerals
Sorceress & The Stone
Tourmaline Source
Wajia Gems Wonderworks
To contact the Dealer Chair, email 2023fogvendors@gmail.com
Press Information & Releases
---
Fiesta of Gems 2023
July 8 – 9, 2023
Saturday, July 8, 10 AM – 6 PM
Sunday, July 9, 10 AM – 5 PM
For more press information, email culvercityrocks35@gmail.com